As many small businesses when the pandemic started I was really worried about how my business would fair in these uncertain times. All my craft fairs were cancelled and wholesale orders completely dried up. I rely on craft fairs for the majority of my income so having none for the foreseeable future was very worrying. 
After etsy asked sellers to start making masks I decided to try my hand  at  making them. I used the materials I had on hand and tested out a few different patterns and styles using my family as guinea pigs. I found one style that worked really well for adults and kids and focused on this one using the fabrics I had in my stash (I am so glad I am a fabric hoarder!) 
I listed the masks on Etsy and my website and was completely blown away my the demand for masks. I have been making them for a few weeks now and have lost track of how many I have made- I think it must be over a 1000 now! 
I also made 500 to donate to essential workers in New York City.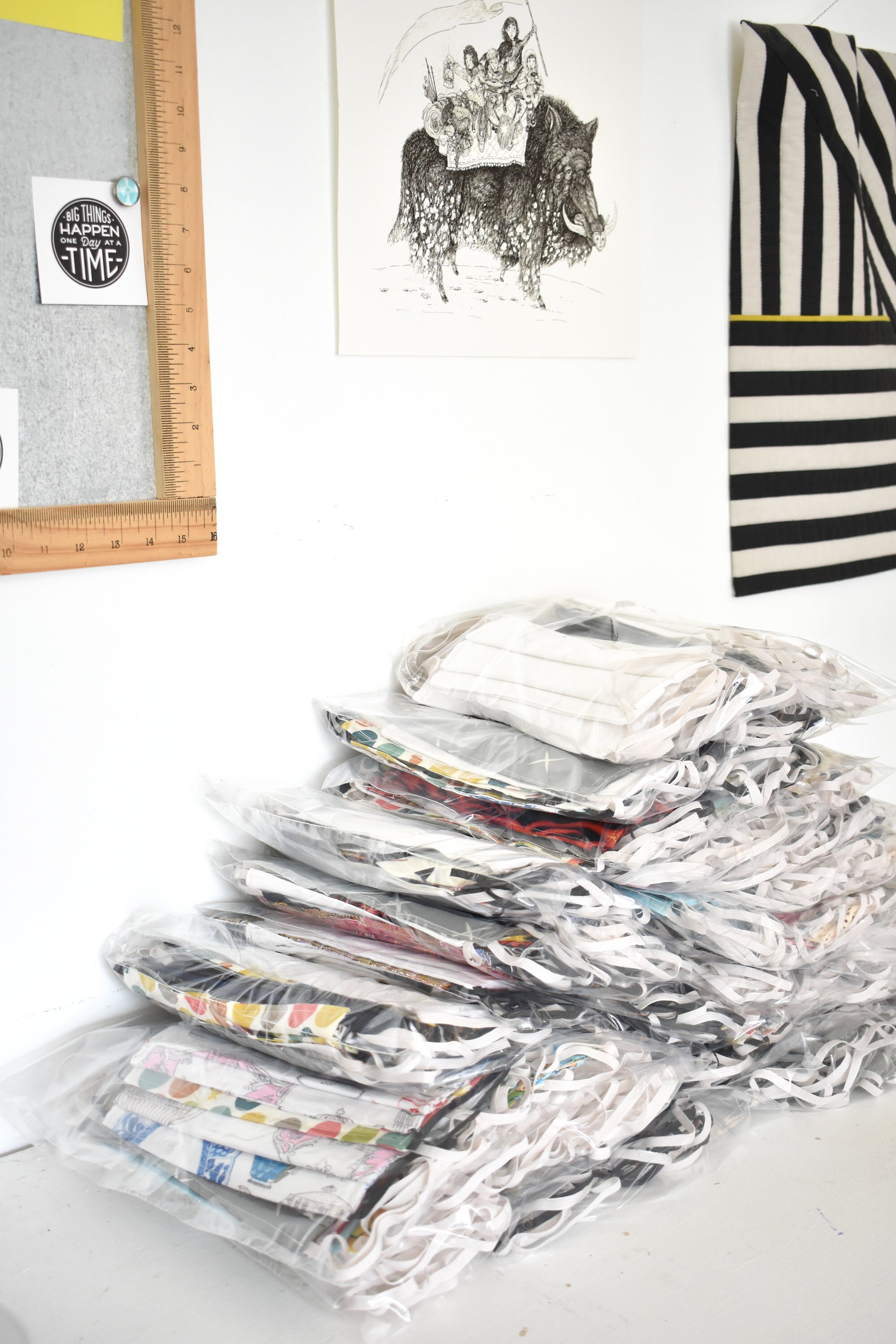 I am currently putting them on etsy every few days and then taking it down to catch up on making and mailing them. The fabric choices have been changing as my supplies diminish and I get new fabrics delivered.
Stay safe everyone and thanks so much for all your amazing orders which have helped SO Handmade stay afloat in these uncertain times. 
Sarah